Our Passion and Commitment
David Scott-Smith CMILT formed LGV Drivers Choice Ltd with the sole aim of providing meaningful road transport compliance eLearning solutions. Having spent his whole career in the Logistics and Transport Sector, including 10 years representing the South Eastern area for the Road Haulage Association (RHA) before fully committing to this new venture, he has a firm understanding of a modern Transport Operator's needs to help maintain a full and effective control of the transport operation.
Combining all of David's experience of providing support and guidance, auditing and representing Transport Operators, LGV Drivers Choice Ltd have devised a complete one stop "Transport Compliance Product" packed full of online eLearning material, such as a Company Induction/On-Going Driver Program, Tachograph Infringement Reporting, Speed Awareness Training and a vast array of online Safe Working Practices - and much more, ready to take of the shelf as and when required, to fulfil compliance and FORS needs..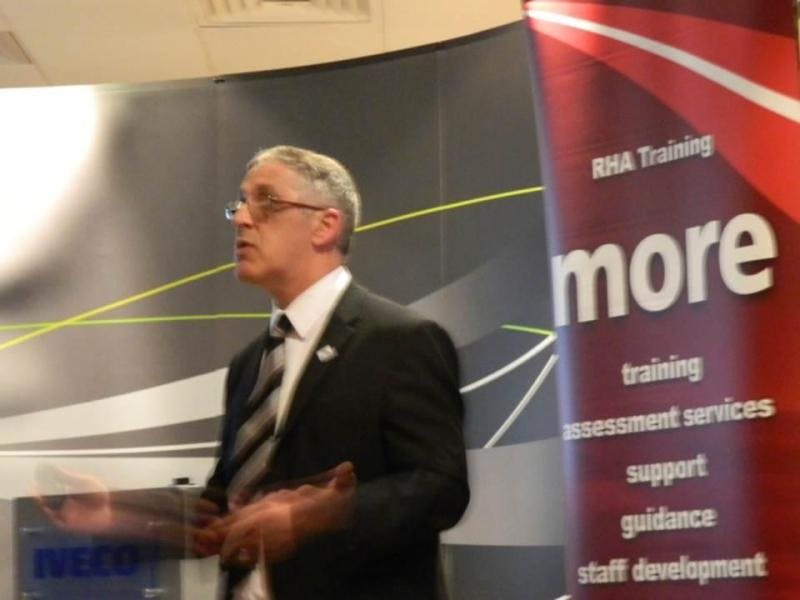 DAVID SCOTT-SMITH CONDUCTING ONE OF MANY MEDIA INTERVIEWS WHILST AT THE RHA