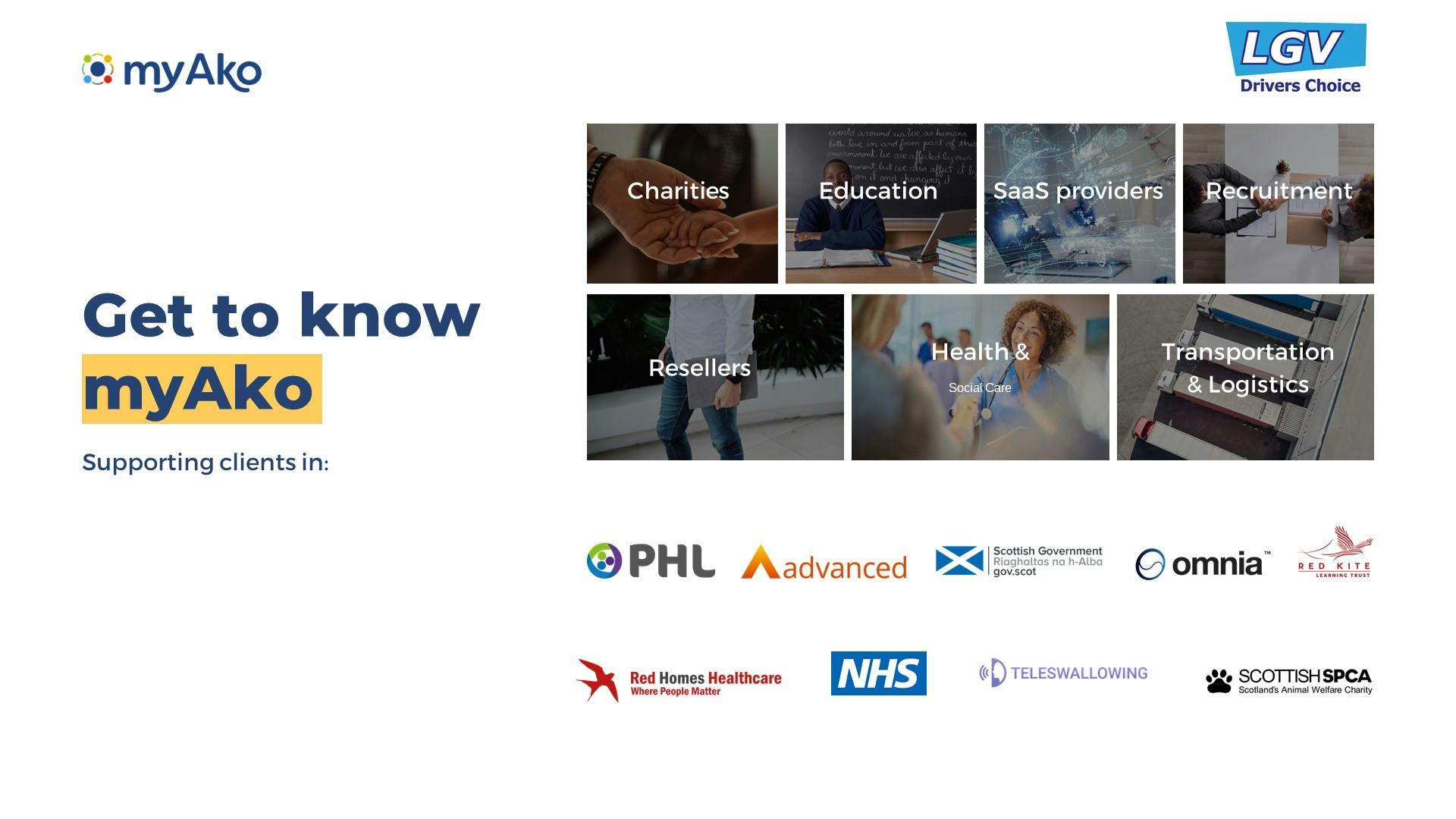 What are the benefits of an on-line tracked portal?
Drivers and warehouse staff/FLT Drivers are not accessing out of date company policies or SWPs
New employees joining will have immediate access during their induction to both the Compliance Program, if a driver, and all listed SWPs for warehouse staff/FLT Drivers
Updates and changes can be made in minutes
Reduce the cost of printing - slow distribution – visible lack of employee usage
No need to take drivers off the road, as they can access via their smart phones – tablets or other mobile devices during periods of work or availability out on the road
Managers and supervisors can monitor real time, who has completed their Compliance Program/SWPs and as well as produce a full reporting trail showing user confirmation
What does the pricing include?
As well as The Compliance Program, all published SWP's, and other held material your subscription, dependant on contract terms will also include the following:
myAko market leading multi-industry learning management system (LMS)
Branded Company webpage (own image and own brand on learning solution)
24/7 access to SWP's via the web and myAko mobile App
Real time reporting, as soon as a driver completes a course, reports are updated
Ability to self-serve, manage and update the administration of the solution (all sites)
Online training of for system administrators and operational managers
Access to Digital Library for up to 3GB of documents
Employees can access local work procedures via the web and mobile device
GDPR compliant as all servers based in Google Cloud London
Easily scalable to add additional employees
Free software upgrades
Business hours, UK learner support helpline
Administrator technical support line
Friendly and open approach 
At an extra cost, back buttons can be applied to Company web-sites directing employees straight on to the training platform.