Full and Effective Control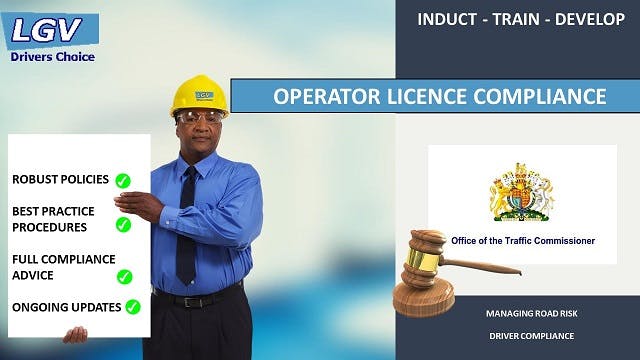 Our aim is to provide all the right resources, ready to use on demand for a transport operation.
For a monthly subscription fee, our services offer you full access to a comprehensive online Driver Compliance/Induction and Ongoing Compliance Program as well as a host of 50 +Safe Working Practices (SWP's), online Tachograph Infringement Training Process and other transport related documents, all designed to keep your transport business safe and compliant and allowing you to demonstrate full and effective control over the transport operation. Take a good look at what's included by pressing the See More button below.
All training is tracked and recorded and records of training can be produced for DVSA or FORS auditing purposes at the click of a button.
Save time, money and take the frustration out of having to search, by signing up now and begin utilising our vast library of relevant information.
Just some examples of Compliance/FORS Templates available:
RTD/WTD sign out and night time workers provision forms
Vehicle defect/driver audit gatehouse check
Re-moved wheel re-torque certificate template
Toolbox talk templates from in cab technology to fitness to drive plus -plus -plus
Various employment guidance forms
Useful Operator Licence templates such as Op-Center Noise & Visual Intrusion Policy plus -plus -plus
And a lot, lot more that you can shake a super single at!
Please take the time to view our site and see just how much information and resources you will be entitled to.