Robust Company Information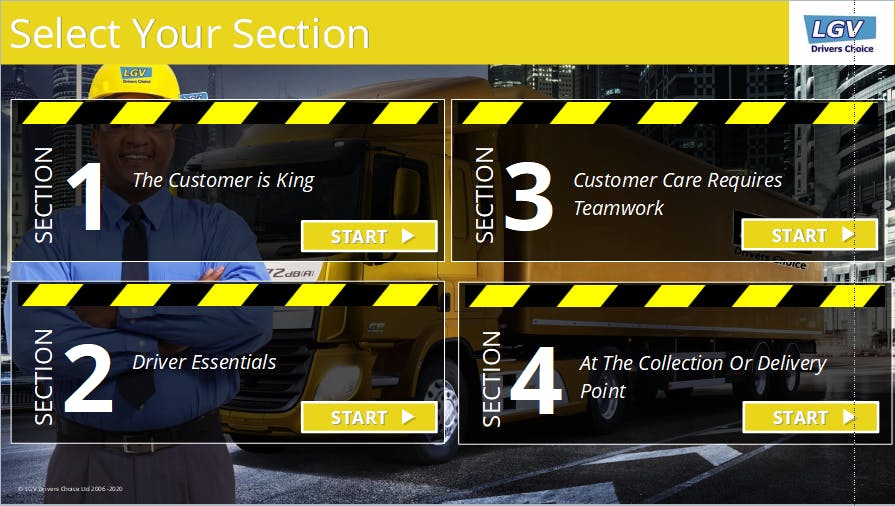 For a monthly subscription fee, our services offer you full access to a comprehensive online driver induction and ongoing compliance program, all designed to keep your logistics staff safe and compliant, allowing you to demonstrate full and effective control over the transport operation.
The program consists of an Introduction Module, followed by 8 further informational Modules:
Module 1 - Site Safety
Module 2 - Company Rules
Module 3 - Trailer Coupling Process
Module 4 - First Use Checks/Defect Reporting Process
Module 5 - Tachograph and Drivers Card Procedures
Module 6 - Customer Care
Module 7 - Overloading Policy and Loads and Restraints
Module 8 - Our Drivers' Health Issues
All training is tracked and recorded and records of training can be produced for DVSA or FORS auditing purposes at the click of a button.
Bespoke - include your Company logo, colours and own inserted pictures and If you wish to include a video from your Company Director/Transport Manager/Supervisor as an opening introduction, this can be added. (additional charge applies).
Please take the time to view our site and see just how much information and resources you will be entitled to.