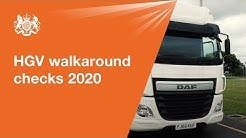 Built in to the training modules are all the DVSA related videos and further Driver guidance, that a DVSA site inspection would be looking for evidence.
Further to this, Driver will have access to DVSA pdf Information direct to their mobile device. Information includes:
Digital drivers card application form
Digital Drivers Cards how to stay within the law
Overloading the basics
Staying Legal LGV Driver
Plus much more as this list is not exhaustive
Please take the time to view our site and see just how much information and resources you will be entitled to.